Reflecting similar statements made by his deputy, Herman Nackaerts, International Atomic Energy Agency (IAEA) Secretary General Amano Yukiya expressed concern about the possibility of the IAEA being given access to Iran's Parchin military facility and not finding anything.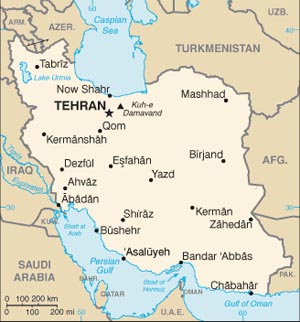 The IAEA last searched Parchin in 2005, finding nothing but demanding further access. Under its safeguards agreement, Iran is under no obligation to provide access to military sites that are not nuclear in nature.
The IAEA has been pressing for another shot at Parchin for the past year and a half, though Iran has complained that past inspections have seen confidential information leaked to other nations, and that giving IAEA inspectors access to a key site in their conventional military program was tantamount to letting a team of Western spies in.
IAEA officials are already anticipating not finding anything at Parchin, and are setting up the narrative that whatever isn't there is because Iran secretly moved things around.
In spite of this, the latest IAEA report is said to include the exact same language it has for years, confirming the non-diversion of material from Iran's legal civilian program to any covert use.