A rickshaw bombing tore through a bus in the Balochistan Province of Pakistan today, killing at least 13 people, including 12 policemen who were riding the bus to work and the driver of the bus.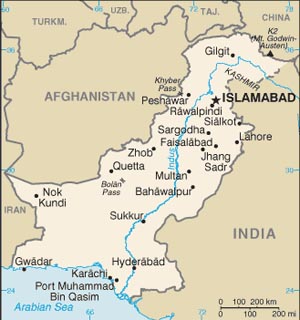 The bombing also caused considerable damage in the neighborhood of Quetta where the blast occurred, sparking panic among residents and wounding at least 23 people, many of them bystanders.
Police say that the bus was regularly used by a large number of provincial police and that it was almost certainly singled out because of this. A Pakistani Taliban faction has claimed credit, saying the attack was in retaliation for recent attacks on their faction.
The slain police were from a unit formed recently to specifically target the growing incidents of Taliban kidnappings across Balochistan. It is the second major attack on Quetta police this month, after a failed assassination attempt against the inspector general killed five police and wounded scores of others.