A suicide bomber has attacked the provincial council headquarters in Afghanistan's Baghlan Province, killing at least 14 people including the chief of parliament Haji Rasool Mohseni.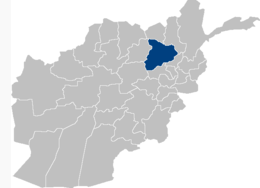 The attacker was reportedly wearing a suicide vest underneath a police uniform, and blended into a group of police at a checkpoint outside parliament before detonating. Police say that they believe Mohseni was the target.
Mohammad Ghanizada, another MP from Baghlan, reported that Mohseni had received several death threats before the attack. Mohseni was a member of the Northern Alliance that fought against the Taliban before the 2001 US occupation began.
Taliban spokesmen issued a statement confirming the attack, but they didn't provide any additional details. They also claimed to have seized a number of police checkpoints in other provinces.