After back-to-back days of 40 or more killed in Iraq the violence continues to rise, with a major attack on Sunni mosques killing at least 90 more people and bringing the overall toll to over 160 killed and over 400 wounded.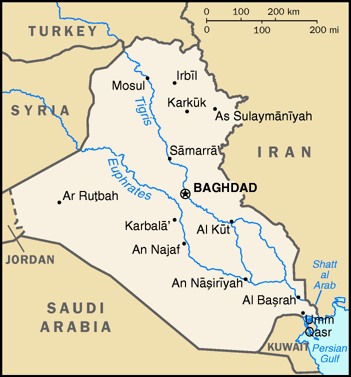 The bombings targeted Baquba's Saria mosque, with a first bomb targeting worshipers leaving the mosque after Friday prayers and a subsequent bomb targeting rescuers gathered around the site of the first.
The attack comes just a day after a similar attack at the entrance to the al-Zahraa Husseiniyah, a Shi'ite mosque in Kirkuk, and points to how quickly sectarian violence can spiral out of control.
Sectarian violence has been a problem in Iraq virtually since the beginning of the US occupation, but after a period of relative calm the violence began spiking again in late April, when Iraqi soldiers attacked Sunni protesters in the north.
April was the deadliest month since Summer of 2008, when the last sectarian civil war was winding down. With violence on the rise May is shaping up to be in a similar position, leading to growing fears that this is the start of another round.