The International Criminal Court (ICC) has announced a preliminary investigation into the May 2010 Israeli military attack on the Gaza-bound aid ship the Mavi Marmara, an attack which killed nine civilians, including eight Turkish aid workers and one American.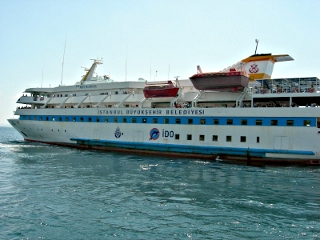 The investigation at the moment is fairly basic, simply an effort to see if the criteria exist for a more thorough investigation, which has been requested by Comoros, the island nation the Mavi Marmara was registered in.
A 2011 UN inquiry found Israeli troops used "excessive and unreasonable force," but insisted the blockade Israel used to justify the attack on the high seas was in keeping with international law.
Israel has had a long internal struggle coming to grips with the killings, which Prime Minister Benjamin Netanyahu finally apologized for in March. Other members of his government blasted the apology, claiming the aid workers had it coming and that Turkey owed Israel an apology for making them go to the trouble of killing them.
The ICC was not immediately allowed to get involved with the incident because Israel is not a party to the court system, but after the request of Comoros is acquired jurisdiction over the case.