Several days of fighting in the northern Faryab Province have seen a major incident of apparent Taliban kidnapping, with local MPs claiming that at least 33 police are believed to have been taken prisoner.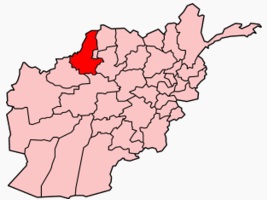 Gunbattles were reported over the past week and a half, with a local Taliban leader reportedly killed by Afghan security forces that were trying to drive them from the area. Officials say the "disappearances" are likely related to the fighting.
Locals initially reported the "missing" police on Tuesday, but it did not get to officials until today. Taliban have yet to issue any statements on kidnappings, which is unusual for them.
The exact number is also in some doubt, with provincial chief Rahmatullah Turkistani putting the missing at 40, all Afghan Local Police (ALP) and other officials saying it was 33, with 28 ALPs and 5 national police.