The American Medical Association (AMA) has issued a statement expressing concerns about the ethical implications of force-feeding hunger striking detainees at Guantanamo Bay, as Pentagon officials finally admitted to at least 100 people being involved in the ongoing strike.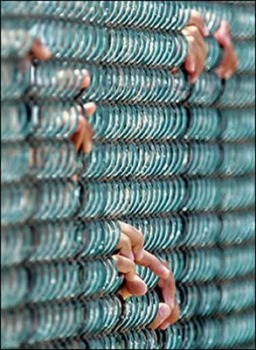 The AMA letter reiterated its long-standing position that force-feeding mentally competent adults is unethical, but stopped short of calling on the Pentagon to stop their force-feedings of detainees, simply urging them to address the situation of asking doctors to violate their own ethical standards by participating.
The Pentagon announced another 40 medical personnel have been deployed to the island prison to deal with the growing health crisis that has over half of detainees refusing to eat.
The strikers include not only suspects but also people who have been cleared for release, with many believing that the US never intends to let them go under any circumstances and that their only way out is death.