An Israeli warplane has shot down a drone off the coast near Haifa today. The infiltration with the drone forced a government helicopter carrying Prime Minister Benjamin Netanyahu was sent scrambling.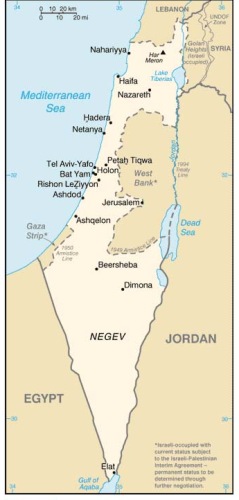 Though Israeli overflights into southern Lebanon are so common as to be a virtual non-story, It is virtually unheard-of for a plane to cross from the Lebanese side into Israeli airspace.
Hezbollah insists the drone isn't theirs, and since they openly claimed a previous drone overflight in October, it isn't clear why they would feel the need to lie about it this time. The UN troops in Lebanon say the same drone flew over them in southern Lebanon, and they don't have any idea whose it is either.
Netanyahu says Israel will treat it as an "extremely grave" incident, but there is no indication if the drone was armed, let alone whether there are indications who actually sent it.