A deal has emerged between the Israeli government and detainee Samer Issawi which will lead to Issawi's release at the end of the year in return for ending his hunger strike, which he has been on since August.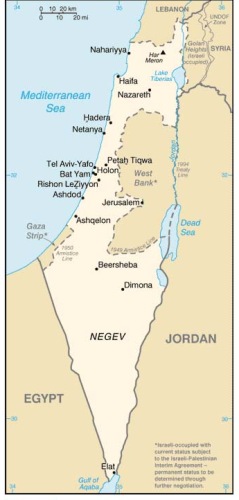 Issawi was originally arrested in 2002, and released in October 2011 as part of the Gilad Shalit prisoner exchange. Israel re-arrested Issawi, as with so many others, just months later, accusing him of violating his terms of release by traveling outside his home village of Issawiyeh.
Issawi is the third hunger striker to reach a deal in the past three months, with Ayman Sharawneh, held under similar circumstances, being sentenced last month to 10 years in the Gaza Strip in lieu of prison time.
The deals reflect growing concern in Israel that the deaths of such hunger strikers could spark yet more riots in the occupied West Bank, which is already on edge over the detainee abuse and deaths that occur in the course of Israel's regular business in the region.
Issawi's deal seems unique in that once he is released, he will be sentenced to stay in this single small village for the rest of his life. If he ever leaves, whether to go to the occupied West Bank, the Gaza Strip, or abroad, he would face another 12 and a half years in prison as punishment.