A chartered helicopter made a forced landing today in Logar Province, reportedly due to bad weather, setting the stage for a Taliban raid against the transport helicopter that has left 11 people reportedly captured.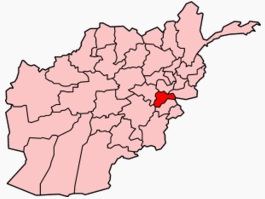 The Turkish Foreign Ministry is reporting that eight of the people captured were Turkish engineers, working for a so far unnamed Turkish construction company. The other three hostages are an Afghan translator and two pilots, believed to be a Russian and a Kyrgyz.
Taliban spokesman Zabiullah Mujahid confirmed the kidnappings, but claimed that the people they captured were nine Americans wearing military uniforms and two translators.
The helicopter company, Khorasan, does carry military personnel sometimes, according to their website. Mujahid said that the kidnappers also burned the helicopter after taking the hostages to prevent its recovery.