US drones attacked a house in the village of Sararogha, in Pakistani South Waziristan today, destroying the house and killing five people within. Seven others were wounded in the attack.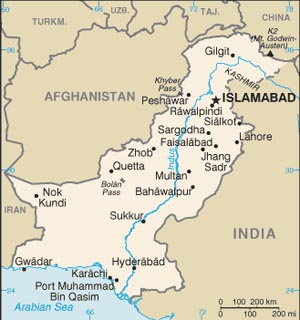 Locals reportedly attempted to rescue survivors trapped under the wreckage of the destroyed home, but the attempts were slowed by several additional drone overflights, sparking fear of additional attacks aimed at killing rescue workers.
Unnamed Pakistani officials were quoted by some sources as referring to the house as a "Taliban training camp," while others claimed that the house was directly owned by the banned Tehreek-e Taliban Pakistan (TTP), though it isn't clear if the TTP can even legally on property in the tribal areas.
None of the victims of the attack have been identified, and are simply being treated as presumptive "suspects" by virtue of having been attacked by the US. Pakistan's Foreign Office has criticized the US attacks as a violation of their sovereignty over the tribal areas, but perceived government ambivalence is seen as a key issue in next month's Pakistani elections, with several candidates promising to stop the US missile strikes.