Afghan President Hamid Karzai has issued a statement today surrounding the April 6 attack that killed 17 civilians, including 12 children, saying that his government holds both US and Taliban forces responsible.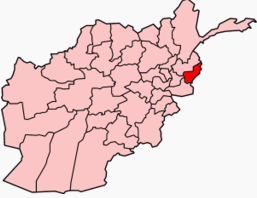 The US air strike targeted 'Taliban leaders' in Shigal village, Kunar Province, and has confirmed that the strike took place but it still insisting they aren't sure if any civilians were killed at all, dubbing the incident "under investigation."
The strike leveled several houses in the village, crushing civilians within. Karzai insisted the air strikes in residential areas remain unacceptable, but accused the Taliban of using civilian houses as "cover" during the fighting.
Despite repeated changes to the rules surrounding them, NATO air strikes continue to be a huge problem in Afghanistan. Just two days prior to the Kunar incident another air strike hit Ghazni Province, killing four police and two civilians.