Production at the off-shore Tamar Field, operated by US-based Noble Energy with help from smaller partners, has reportedly begun today, providing a huge boost in natural gas production in Israel.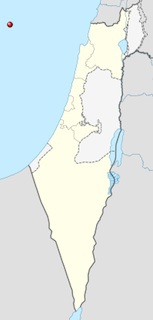 Tamar is about 50 miles west of Haifa, and is one of several gas fields in the Mediterranean in this area. Other fields are disputed, with Israel and Lebanon both claiming ownership. The Lebanese government's own statement on where they believe the maritime border to be does not include Tamar Field, however.
That means an almost immediate reduction in energy prices inside of Israel, with the state-run electricity company the first beneficiary. When production gets up to its maximum, financial experts say that Israel could become not only energy independent, but a net exporter.
If Israel begins exporting billions of dollars annually worth of natural gas, it must inevitably raise the question of how they will continue to justify soliciting massive aid packages from the West, with the US providing many billions of dollars annually itself, and may give those nations, with budget problems of their own, a good reason to ditch subsidies to Israel.