17 people were killed overnight in a suicide car bombing against a military checkpoint in North Waziristan Agency. The attack reportedly occurred near an Army barracks, apparently leveling the building.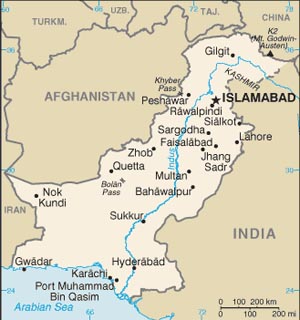 The checkpoint was run jointly by the Frontier Corps (FC), the paramilitaries in charge of security in the tribal areas, and the Pakistani Army, which has been deployed in the area to fight tribal militants.
Pakistan's military has been reluctant to deploy too much into North Waziristan, where some of the largest militant factions are based, fearing that they will spark a full-scale tribal rebellion. The US has been pushing them for an offensive against North Waziristan in particular, however.
So far no group has claimed credit for the attack, but being located near Miramshah, the Haqqani Network is likely to be the top suspect, with other Waziri tribal factions also possibilities, since they have a long history of resenting military presence.
Last 5 posts by Jason Ditz