Lawyers representing the detainees at Guantanamo Bay have submitted the letter to new Defense Secretary Chuck Hagel urging him to enact a series of reforms designed to end hunger strikes at the facility amid reports that many of the detainees are in worsening health.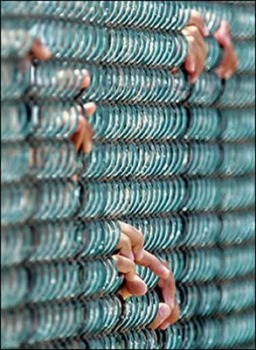 Though exact details about the hunger strikes have been impossible to come by, lawyers familiar with the situation say as many as 100 have been taken part in a strike since early February, and many have lost significant weight. Experts warn that within the next few weeks, if the strike continues, many will be at risk of serious health consequences.
The Pentagon has denied that any organized strike is taking place, insisting that just because someone isn't eating doesn't mean they're a "hunger striker." They have recognized nine strikers, and are force-feeding five of them.
During his time in the Senate, Secretary Hagel was a critic of the Guantanamo facility, saying it was costing the US credibility around the world. So far he has not publicly made any moves to reform policies there, but if hunger strikers start dying, it will be an enormous embarrassment for the administration, and with the camp commanders seemingly unwilling to even admit to the situation, let alone do anything about it, suggests that if something is going to get done, it will be because Hagel orders it.