Afghan actor Nazar Mohammad Helmandi, the star of more than a dozen films, is dead today after being killed in a NATO airstrike. Local police in the Helmand Province confirmed his death, along with three militants.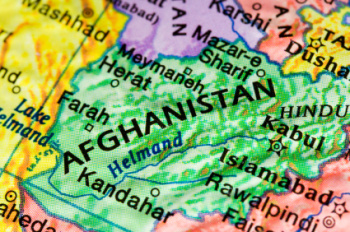 Helmandi was visiting his sister on the outskirts of the provincial capital of Lashkar Gah when he was kidnapped by the militants, of an unnamed faction, who accused him of being a spy for government forces against the drug industry.
This accusation likely stems directly from Helmandi's film career, as his movies were overwhelmingly about the drug trade in southwestern Afghanistan. Helmandi was being interrogated at the time of the strike.
NATO has yet to comment on the incident, which is sure to add to complaints about the number of civilians being killed in the occupation, and the apparent lack of care taken to ensure that civilians like Helmandi weren't in the line of fire before attacking.