Yet another major suicide bombing hit Pakistan's Shi'ite community over the weekend, when a suicide bombing targeted a busy marketplace in the Balochistan capital of Quetta, killing at least 84 people and wounding 173 others.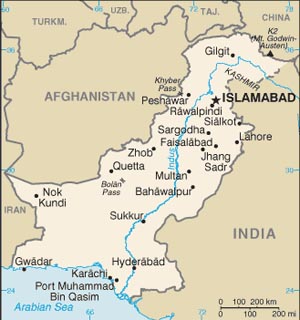 Attacks against Shi'ites are common in Pakistan, and particularly so in Balochistan, where many of the secessionist groups are also Sunni militant factions. A shutter-down strike was observed throughout Quetta today to protest the killings.
This is just the start, with more strikes and public protests planned for Quetta on Monday, and another strike planned in Karachi, while protests were reported in Hyderabad and elsewhere.
The Lashkar-e Jhangvi (LeJ) has claimed credit for the attack, which has added to anger at the ruling Pakistani People's Party (PPP) just two months ahead of elections. Shi'ites in particular have complained the government's inability to do anything about such attacks.