Al-Qaeda wasn't actually behind the hostage siege in Algeria, which ended with the deaths of at least three Americans and a lot of other foreign and domestic workers. It wasn't even the loosely related "al-Qaeda in the Islamic Maghreb," though the attackers said they did it on their behalf.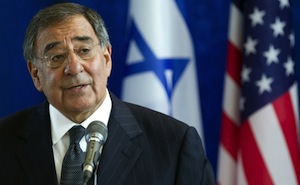 Still, Secretary of Defense Leon Panetta insisted that the attack proved that "al-Qaeda is committed to creating terror wherever they are" and vowed US retaliation against them for the incident.
The comments reflect Western efforts to take advantage of the Algeria incident to push an agenda of aggressive warfare across the region, with British Prime Minister David Cameron vowing decades of attacks, and French President Francois Hollande saying the hostage blowback proved their invasion of Mali was justified.
The group behind the attacks issued a statement of their own, threatening more attacks if France doesn't end their offensive in Mali. Since both sides seem to be using one another's attacks as excuses to keep escalating, this regional war could continue to worsen for quite some time.