Talking up further escalations of military involvement in Northern Africa in the wake of the Algeria hostage crisis, British Prime Minister David Cameron urged an "iron resolve" for a growing military engagement in the region that could last many decades.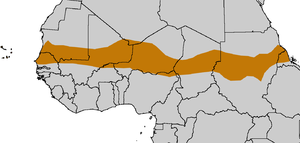 The heads of Britain's top spy agencies as well as the Chief of the Defence Staff are planning a Tuesday meeting to begin planning for a broad war across the entire Sahel, a region spanning Africa from east to west from Eritrea to the coast of Senegal and including several hotbed areas in the Sahara desert.
British officials say they will use their current chairmanship of the G8 to push for broad international backing for a war across the entire region, attempting to turn the hostage situation into a 9/11-style excuse for regional war.
"Just as we had to deal with that in Pakistan and in Afghanistan, so the world needs to come together to deal with this threat in north Africa." Cameron insisted. Last weekend's French invasion of Mali may have been the first round of this war, but it is clear from Cameron's speech it won't be the last.