In the latest in a long string of victories for the prosecution in the case against Pfc. Bradley Manning, the military judge Col. Denise Lind has ruled that all questions of motive for Manning leaking documents to WikiLeaks are irrelevant and no evidence can be presented to that effect.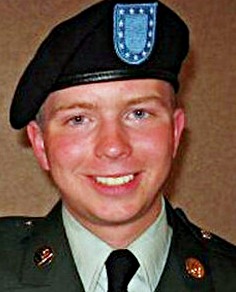 According to prosecutors, Manning told a government informant he leaked the information because he wanted people to know the truth about the wars, and believed "information should be free." Lind ruled that this information can only be brought up during sentencing on the question of whether he was "dealing with the enemy," and not during the trial itself.
The judge is also facing calls from Manning's lawyer, David E. Coombs, to throw out the charges on the grounds that Manning's right to a speedy trial has been violated after nearly three years of pre-trial custody and repeated delays at the behest of government prosecutors.
The prosecution is insisting that delaying the case for years was "reasonable," and since Manning's defense is having a hard enough time convincing the military courts to even allow him to present evidence for his defense or request proof for the prosecution's allegations, it will likely be an uphill battle to win this argument either.