The death of former Army doctor Peter Linnerooth, discharged in 2008 and highly critical of the military's mishandling of mental health problems for soldiers returning from war, has been ruled a suicide. Linnerooth was, like the people he advocated for, suffering from PTSD.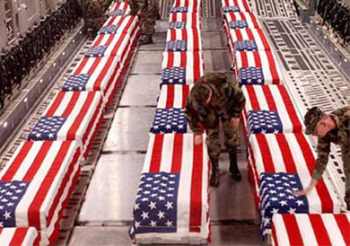 Linnerooth's death is one of the first military suicides of 2013, and particularly noteworthy as he had blasted the military as "criminally negligent" in the soaring suicide rates of recent years.
Military suicides have been a growing problem in recent years, with several record-breaking years noted as troops struggle with repeated deployments and the stress of being engaged in endless wars. 2012 was another record year, with Pentagon figures showing 349 suicides.
The military has faced enormous criticism for its treatment of mental health problems, stigmatizing those who seek help as "at risk" and often ignoring those struggling with post-war trauma.
Last 5 posts by Jason Ditz