In an interview with the New York Times, Israeli President Shimon Peres expressed confidence that President Obama would eventually attack Iran, and that economic sanctions and negotiations were just a prelude to such a move.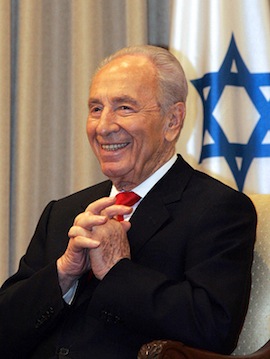 "If none of this works, then President Obama will use military power against Iran. I am sure of it," Peres insisted, saying that the Americans simply "don't begin by shooting" when they are on the path to a war.
Peres went on to downplay reports of a rift between Obama and Israeli Prime Minister Benjamin Netanyahu, saying that it is simply a matter of convincing Obama that Israel is sincere in supporting a peace deal with the Palestinians.
"Of course, he's not convinced," Peres added, and such convincing may be extremely difficult to accomplish with so many politicians on the Israeli far-right running on explicit opposition to Palestinian peace, and looking to gain considerable seats in this month's election with those positions.