Top Likud official Reuven Rivlin, a key ally of Prime Minister Benjamin Netanyahu and speaker of Israeli parliament, has expressed "serious concern" with the nomination of former Sen. Chuck Hagel (R – NE) as US Defense Secretary.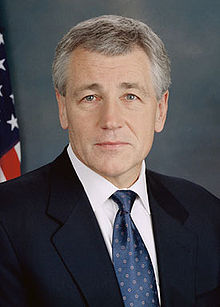 The comments are a stark difference from those expressed by other Israeli officials only yesterday, who expressed hope that Hagel's past opposition to a war in Iran could be turned to an advantage in selling an upcoming war.
The combination of grave concerns and loud denials from Hagel, who insists he will offer "unequivocal, total support" for Israel, and insists that he has always supported international sanctions against Iran, reflects just how little room there is for even the perception of dissent among US foreign policy leaders.
In the end, the nomination hearings will try to answer the question of which Chuck Hagel is the real one. Has President Obama nominated someone with a modicum of built-in resistance to adventurism as a sign of a policy change to come, or is Hagel willing to play the good little political appointee and lead the charge to whatever wars the US decides to start in the near future?