US attack drones pounded a pair of houses in the South Waziristan Agency today, killing at least 17 people and wounding three others.  Among the slain was a leader in the Mehsud tribe.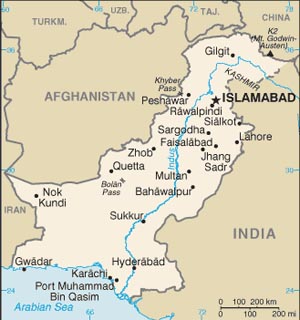 At least 10 missiles were fired in the attacks and the two houses, believed to be used as hideouts for tribals fighters were totally destroyed in the attacks. Officials labeled all the slain "suspects" though most were not named.
Though the attacks were in roughly the same area as last week's attack which was believed to kill Pakistani militant leader Maulvi Nazir, the attacks don't appear directly related, and indeed attacked two separate factions at odds with one another.
Despite officials referring to everyone as "Pakistani Taliban," Nazir's faction had a peace treaty with the Pakistani government, while the Mehsud tribes had been fighting against Nazir, and had tried to assassinate him themselves in December.