A small gunbattle broke out across the Line of Control between Indian and Pakistani Kashmir, with one Pakistani soldier slain and both sides making broad accusations of military aggression by the other.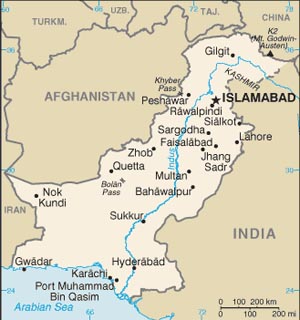 Pakistani officials say that Indian troops crossed the border in a raid and attacked the Sawan Patra checkpoint, with Pakistani soldiers eventually repelling the incursion. They claim to have an Indian dagger as proof of the raid.
Indian Army officials told an opposite story, saying that Pakistani troops began "unprovoked firing" into Indian Kashmir, destroyed a civilian home, and sparked return fire by Indian border troops.
Col. Pandey, an Indian Army spokesman, insisted Pakistan staged the entire gunbattle to "facilitate infiltration of militants" across the Line of Control. Both India and Pakistan have territorial claims on one another's portions of Kashmir, and the issue of "Indian Held Kashmir" is a hugely religiously significant one in Pakistan, with most Kashmiris Muslims.