Gunmen attacked the a van full of female teachers and aid workers in the Swabi District of Pakistan, killing five teachers and two aid workers who were heading home after working in the tribal areas.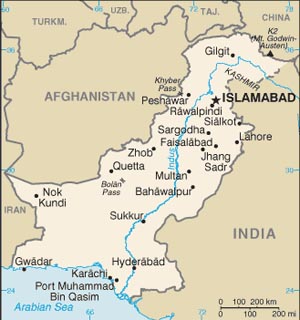 The reasoning behind the attack is unclear, but while some were quick to label in an attack on education in general, officials from the organization the teachers worked for speculate it may actually have been a continuation of the anti-vaccination violence in Pakistan.
The group's director, Javed Akhtar, said that the NGO staff had been involved in vaccinations of children against polio, which has been a target for militant factions recently. No group has claimed responsibility yet, however.
The UN's polio drive was canceled weeks ago after militants killed a number of the aid workers. Militant factions have treated vaccination campaigns with suspicion since the CIA was caught using a phony vaccination scheme in Abbottabad to collect DNA of children it figured might be relatives of terrorists.