Fistfights erupted in the Israeli High Court today after MP Haneen Zoabi's petition was heard. The Israeli parliament banned Zoabi from participating in the elections next month, though that ban is widely expected to be thrown out by the courts as unlawful.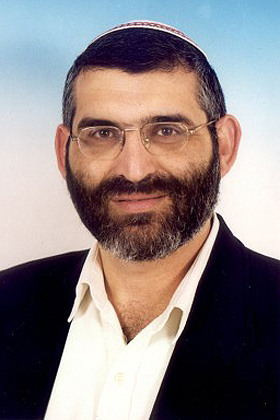 Zoabi ended up the only person banned from the elections, though the ruling coalition had tried to also ban all other Arab candidates. MP Danny Danon, who supports the ban, argued that Zoabi should be imprisoned for being on the aid ship Mavi Marmara, which attempted to deliver wheelchairs to the Gaza Strip in violation of the blockade, arguing that this in and of itself was an "act of terrorism."
After the hearing is when the real fireworks began, however, as MP Michael Ben-Ari arrived with a group of toughs and attacked security guards who were attempted to escort Zoabi and her legal team out of court. Zoabi was forced to remain inside the court building until it closed, when she was secreted out a different exit.
Ben-Ari, who is noteworthy as an MP who can't even visit the United States because of his ties to known terrorist organizations, defended his decision to attack Zoabi and the security arguing that her opposition to Israeli foreign policy makes her a terrorist and that if she is allowed to run for office she might "throw a bomb in the Knesset."
Israel's Attorney General argued against the ban of Zoabi, despite it being pushed through by members of the ruling coalition, insisting that while her beliefs "approach the limit of what is acceptable" that in and of itself shouldn't ban her from running for office.