Massive protests have broken out in the Anbar Province of Iraq today, with thousands taking to the streets and tribesmen blocking the international expressway connecting Iraq to its neighbors Jordan and Syria.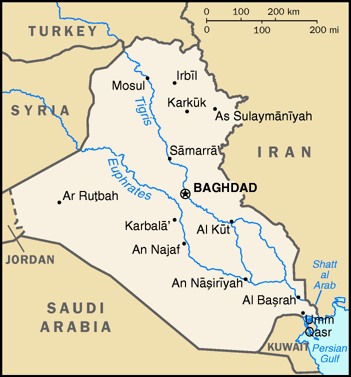 The protesters are condemning Prime Minister Nouri al-Maliki's government for arresting 150 officials and bodyguards linked to Foreign Minister Rafie Issawi. The government claims that they were "terrorists" and has claimed a number of "confessions" since the arrests.
Issawi is the top ranking Sunni in the coalition government, excluding only Vice President Tareq al-Hashemi, who has already been sentenced to death in absentia. The arrests are seen as an attempt to undermine the Iraqiya Party leading into provincial elections.
Iraqiya MP Ahmed al-Mesari insisted that the entire case against Issawi's staff is a "fabricated process" and has called on the government to release all detainees related to it within 24 hours. Maliki has denied any role in any of the arrests.