Significant protests broke out in multiple cities in the al-Anbar Province today condemning the Iraqi central government for arresting large numbers of the staff of Finance Minister Rafie Issawi, the top Sunni official left in the Iraqi government who hasn't been sentenced to death in absentia.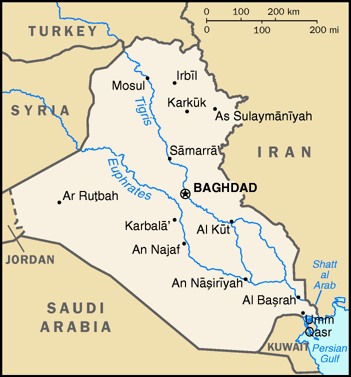 Issawi reported that Interior Ministry forces moved against his office and his house over the past two days, capturing over 150 members of his personal staff and security forces. He has fled and is staying with Parliamentary Speaker Osama Nujaifi.
A spokesman for the Iraqi judiciary confirmed the arrests and claimed they were based on "confessions" from unnamed Sunnis. He further claimed the captured chief of security for Issawi has already "confessed" to being a terrorist. The Interior Ministry has listed the names of the captured staff.
Sunni politicians regularly face accusations of terrorism in Iraq, and Vice President Tareq al-Hashemi, currently in exile, was sentenced to death earlier this year by an Iraqi court after Prime Minister Maliki announced he was secretly a terrorist leader.