Major protests against President Mohamed Morsi continues in Cairo today and grew more violent as counter-protests organized by supporters of the president also turned out at the presidential palace.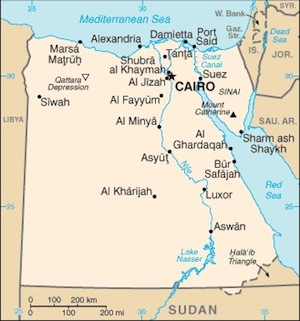 The two sides engaged in clashes throughout the day and into the night, with the Health Ministry now reporting at least 211 wounded and fighting still going on. Two Muslim Brotherhood offices have also reportedly been attacked in the violence.
Yesterday, the anti-Morsi protesters had forced the president to flee the palace, and today his administration looks like it may be in serious peril, with three more aides resigning in protest. All told, this makes 5 out of 17 of his top aides who have resigned in recent days.
The protesters are condemning Morsi's November edict granting himself unchecked power until the constitutional vote, and are also condemning the referendum on the constitution itself, scheduled for a week from Saturday. It is unclear whether the protests in the streets are an extremely bad sign for the referendum, however, as the Islamist blocs that were in the majority on the committee managed to command significant majorities of the vote in previous elections.