The US Court of Appeals for the Armed Forces has removed Judge Col. Gregory Gross from presiding over the case of Fort Hood shooting suspect Maj. Nidal Hasan, saying any reasonable person would have doubts about his impartiality after his behavior on the case.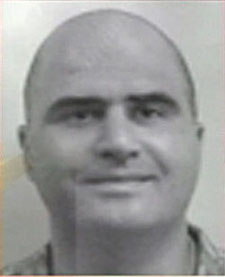 Maj. Hasan is facing charges related to the 2009 Fort Hood shooting spree, in which 13 people were killed. Gross had repeatedly issued contempt of court rulings against Hasan, insisting his beard was objectionable and eventually demanding he be forcibly shaved before being brought back into his court.
The court didn't specifically rule on whether judges can order people forcibly shaved, but threw out the orders, saying if another judge makes a similar ruling, that would be litigated separately.
Army regulations forbid beards, but the court noted that enforcing military grooming standards is not up to the judge in the first place, and his obsession was the beard was a big part of why he seemed bias against Hasan. Hasan's lawyers say he fears he may die soon, and believes it is a sin to die without a beard.