The long-standing rivalry between the Iraqi military and the Kurdistan Regional Government's (KRG) paramilitary Peshmerga forces may be coming to a head, with the faction's commander Mahmoud Sankawi warning that a major clash with Iraq could erupt "any minute."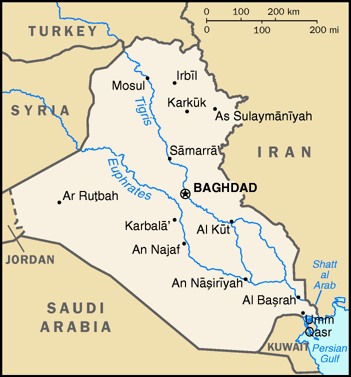 The immediate dispute centers around the central government's deployment of tanks to the area around Kirkuk, which the KRG has provisionally claimed as its own. Sankawi said the Peshmerga would not allow the Iraqi military to threaten Kurdish interests in the area.
The fight goes well beyond just Kirkuk, however. KRG officials have been predicting a fight for years, and earlier this month Iraqi Prime Minister Nouri al-Maliki demanded the KRG transfer the Peshmerga to his personal control. With Maliki also the nation's Defense Minister, Interior Minister, Public Security Minister, etc, he currently directly every single force in Iraq except for the Peshmerga.
With Kurdish opposition centered on Maliki's centralization of power, the Iraqi government has repeatedly slammed the KRG for making oil deals with foreign companies without their permission, and the two sides are more at odds than ever.