Pakistan has summoned the Afghan Ambassador to issue a statement of "deep concern" after a cross-border attack by the Afghan Army destroyed a vehicle full of civilians, including two children, in South Waziristan Agency.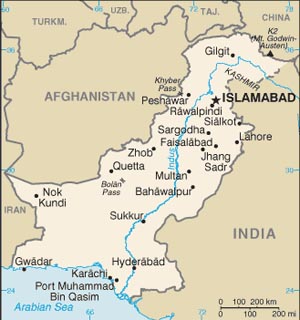 Initial reports from locals said the attack killed five, but it was later revised to four, all civilians who were reportedly returning home after collecting firewood. It is unlikely the specific vehicle was the intended target of the mortar fire.
Exactly what the shelling was about remains unclear, however, because Afghan officials have been mum on the incident, particularly poorly timed as it came as Afghan negotiators were in the country courting Pakistani help for peace talks.
The issue of cross-border shelling has been controversial on both sides, as Pakistan has regularly launched strikes against militant operations in Afghanistan's Kunar Province. There was no indication that this attack had anything to do with any particular militant faction however, and it certainly didn't hit anything but innocent civilians.