Former State Department mainstay and current top official in the AIPAC-linked Washington Institute for Near East Policy (WINEP) Dennis Ross is loudly defended President Barack Obama's dedication to Israel, dismissing "disinformation" that has led critics to conclude Obama is less than a total shill for the Israel Lobby.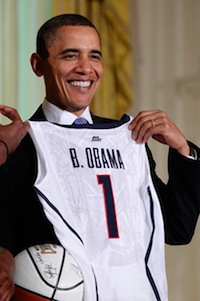 Nothing could be further from the truth, insists Ross, who says that Obama has supported Israel to a level that is entirely "without precedent" and that he has "never seen anything like" the lengths to which Obama will go to satisfy Israel's government.
In the interview, the full version of which will be published Tuesday, Ross denies claims that he has refrained from openly campaigning for Obama because he wasn't happy with him. Rather, Ross says his role at WINEP precludes him campaigning for anyone.
Incredibly, Ross's portrayal of Obama as tireless supporter doesn't seem to have gotten through to the far-right government in Israel right now, which has been in repeated public rows over David Letterman appearances and exactly how quickly the US can be dragged into a war with Iran.