Israeli Prime Minister Benjamin Netanyahu's ruling Likud Party has announced a merger of candidate lists with fellow far-right party Yisrael Beiteinu, currently run by Foreign Minister Avigdor Lieberman.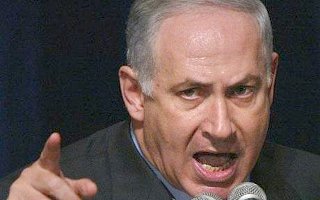 Likud officials insist the move doesn't amount to a full merger of the two parties, but only of their lists for the purposes of combining votes in the early elections in January. The list seeks to retain a far right grasp on political power in the face of growing opposition among centrist and leftist parties.
The list will be called Likud-Beiteinu, with Netanyahu and Lieberman getting the 1 and 2 slots, respectively. Unconfirmed rumors say that a deal is in place to install Lieberman as prime minister in the fourth year of their next term, though both parties denied that this was the case.
Lieberman said the merger was important because of the need to retain control over the government with rising interest in Yair Lapid's Yesh Atid Party, the ideological successor of the free market Shinui Party. Lieberman lashed it as a "fashionable party" that would disappear after the next election.