In a statement today the US Justice Department claims that Manssor Arbabsiar, an ethnic Iranian used car salesman from Texas has confessed to being at the center of a putative Iranian government plot to assassinate the Saudi Ambassador to the United States.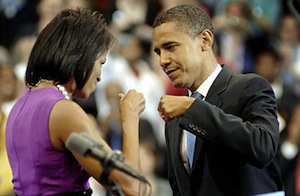 The bizarre plot was announced in late 2011, with claims that the Iranian Quds Force wanted to hire a Mexican drug cartel to assassinate the ambassador, and figured Arbabsiar, being from Texas and all, might conceivably know some Mexicans.
Arbabsiar was recruited by his cousin Gholam Shakuri, who US officials claim is a Quds Force Commander, but who Iranian officials identified as a member of the Mujahedeen-e Khalq who never appears to have actually been arrested for his role in the "plot."
Most of the juicy details of the putative plot appear to originate from Arbabsiar himself, and the defense has pointed out he doesn't appear to be the sanest person in the world. Still, US officials are touting his claim that Cousin Gholam is a "big general" and claims he planned to start World War III with the Mexicans he intended to find as the successful tumbling of a major plot.