British military leadership are scrambling to put together a plan that would allow them to dramatically speed up the withdrawal of their forces from occupied Afghanistan following a dressing down by the Chancellor of the Exchequer, George Osborne.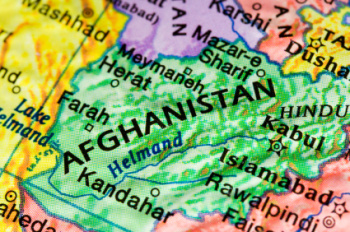 During a recent Whitehall meeting on the drawdown, Chancellor Osborne reportedly criticized the strategy of having all troops out by the end of 2013, questioning the need to keep the troops there for another two years and suggesting they should leave immediately.
Those present said the chancellor was "deliberately provocative" but he appears to have stirred up enough of a discussion that defense chiefs are preparing for the possibility that when the decision is made on the timetable, they want a prepared option for a faster pullout.
It has been suggested several times recently, including by Defense Minister Philip Hammond, that Britain was considering speeding the withdrawal because they believe the Afghan forces are "ready."
The plan currently on the table has no additional drawdowns in 2013 and the remaining 9,000 all leaving in 2014, and while Hammond was pushing splitting that between 2013 and 2014 there now seems to be some momentum for speeding not just the start of the "final drawdown," but the end as well.