US diplomats have been holding secret meetings with members of the anti-war group Code Pink, warning them against attending a rally in Pakistan's South Waziristan Agency which aims to protest ongoing US drone strikes against the region.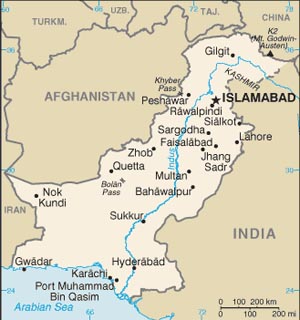 During the meetings the diplomats reportedly showed the activists a "threat assessment" which was a piece of paper with a single sentence of text claiming there was a threat, then warned them not to go on to the Pakistani tribal areas.
The march will begin in the capital city of Islamabad tomorrow and will move into the Pakistani tribal areas from there. The Americans already in Pakistan say they will go on with the march despite the warnings.
The Tehreek-e Taliban Pakistan has issued a statement disavowing claims that they had endorsed the event, but those statements don't appear to have included any specific threats to attack.