The fighting within the Israeli cabinet continues to escalate.
Today Israeli Prime Minister Benjamin Netanyahu has reportedly lashed his Defense Minister Ehud Barak, long his closest ally in the race to war with Iran, accusing him of using his most recent trip to the United States to increase tensions between Netanyahu's Likud Party and the US government.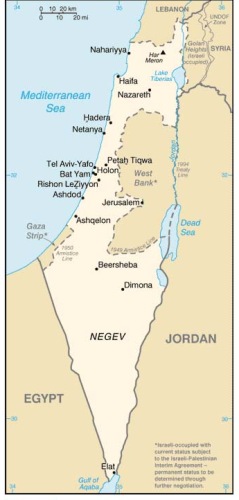 "He traveled to the US to stoke the conflict between us and the Americans in order to come off as the savior – the moderate party that reconciles between the sides," Netanyahu told other cabinet members from the Likud Party.
Barak denied the allegations, insisting that during the trip he defended the Israeli government's position and tried to alleviate tensions between the US and Israel. Barak has repeatedly and publicly cheered Obama even as the Obama-Netanyahu clashes grew more public. Barak and Netanyahu were seen as the top two (and at times only two) proponents of a war with Iran, but as the war has gotten less likely they have begun to bicker more and more publicly.
The split between Netanyahu and Barak is the last sign that early elections in Israel may be coming. Netanyahu may be keen to distance himself from Barak, who is likely to become politically irrelevant after the vote, as a way of securing better post-election support from Barak's coalition rivals, like Foreign Minister Avigdor Lieberman, who Barak accused over the weekend of damaging Israeli interests with his comments about Palestinian Authority President Mahmoud Abbas.