French officials have announced a full ban on all public protests related to the publication of cartoons of the Muslim Prophet Mohammad, days after the Charlie Habdo magazine published several in a new issue.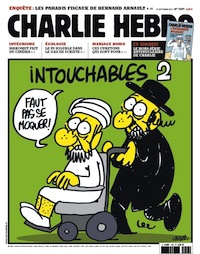 "There will be strictly no exceptions," cautioned Interior Minister Manuel Valls, saying that any demonstrations will be broken up by security forces. France had previously closed a number of embassies across the Muslim World fearing protests.
Muslim leaders in France endorsed the decision, and urged worshipers not to attempt any public protests, saying that not taking to the streets would be a way to prove that Muslims are not 'hotheads.'
The position of the government is odd, however, as they had publicly spurned calls to censor the magazine, saying free speech is inviolable in France, and are now banning public speech in criticism of the move.