Pakistan's military says that they have killed another 29 Taliban today along the border between the Bajaur Agency and the Kunar Province of Afghanistan. They claim the militants had intruded across the border into the Batwar District.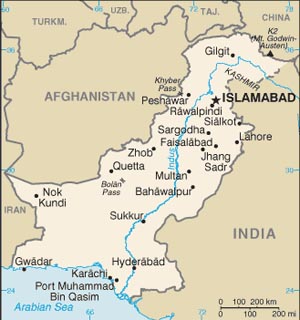 The battle was part of an ongoing offensive against the Bajaur Agency targeting a faction of the Tehreek-e Taliban Pakistan (TTP) based out of the Swat Valley, and which has set up safe havens around Kunar.
It is odd that the military talks about today's battle as the beginning of the "final stages" of the offensive, as they declared victory in that offensive over a week ago, insisting they had cleared the TTP almost entirely from the agency.
Pakistan has been fighting the TTP in Bajaur since 2008, and has declared "victory" several times over the years, only for the faction to retreat back to Afghanistan and regroup, showing up again a few months later.