West Bank settlers have carried out yet another "price tag" attack overnight, this time hitting the small village of Imrish, outside of Hebron, spray-painting graffiti on the local mosque.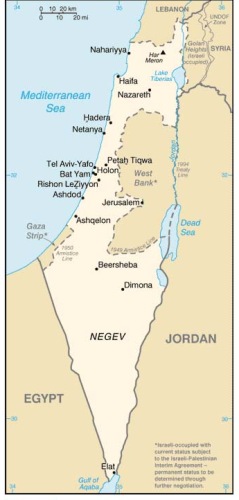 The incident could have been much worse, however, as locals managed to run off the group of settlers while they were trying to set fire to several nearby cars, preventing far more dramatic damage.
It is the second significant price tag strike of the month, after a group last week set fire to a Catholic monastery on the outskirts of Jerusalem. Officials have promised to "investigate" the attack but history suggests this won't lead to any arrests.
"Price tag" attacks have regularly targeted Christians and Muslims nationwide in Israel, with the settlers seeking to protest against limitations to the expansion of their settlements in the occupied West Bank by attacking religious minorities inside Israel and the occupied territories in "retaliation."
Last 5 posts by Jason Ditz