At least 12 people were killed and 20 others were wounded today when a car bomb was detonated in a crowded marketplace in the major Pakistani city of Peshawar. Doctors warned that the toll might rise as many of the wounded are not expected to survive.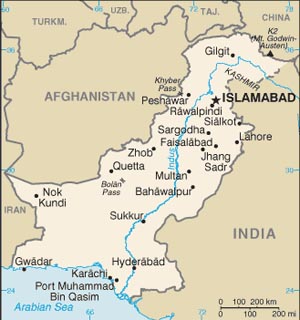 Police say that the explosives were placed on a pickup truck which was taken to a repair shop near a mosque in the marketplace, and that the mechanic was repairing it at the time when it was detonated.
A city of nearly 4 million, Peshawar is on the border of Pakistan's Federally Administered Tribal Areas as well as being close to the Swat Valley, and has been regularly inundated with refugees from government offensives over the past several years.
So far no group has claimed responsibility for the bombing, but as Pakistan has claimed the killing of several leaders of the Tehreek-e Taliban Pakistan (TTP) Swat Valley auxiliary they might be a likely suspect.