US State Department spokeswoman Victoria Nuland has angrily condemned both WikiLeaks founder Julian Assange and the nation of Ecuador today, after the former criticized the US "war on whistleblowers" in a speech from the Ecuadorean embassy.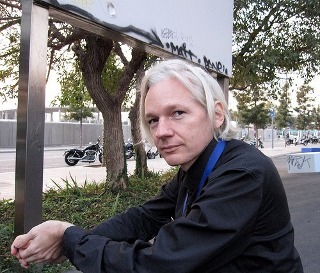 She accused Assange of making up "wild accusations" about US plans to prosecute him in an attempt to distract attention from sex crime allegations in Sweden. The US has neither confirmed nor denied plans to prosecute Assange in the past, but US officials have called him a "terrorist" and several Congressmen have demanded his summary execution related to leaked State Department cables.
Nuland likewise condemned Ecuador for calling an emergency meeting of the Organization of American States last week, calling it a "sideshow" and that the OAS has "no role" in the situation. Ecaudor called the meeting after British FM William Hague threatened to attack the embassy and take Assange by force.
Assange is stuck in the Ecuadorean embassy for the foreseeable future after Ecuador granted him asylum and Britain ruled out letting him leave the country. His application for asylum was based on fear that if he went to Sweden for "questioning" (he faces no charges) they would send him to the US and he would disappear into a virtual legal black hole.