July was the deadliest month in Iraq in over two years, with 325 people killed by the reckoning of the Iraqi Health Ministry. August looks like it might surpass it pretty handily however, with 128 killed today alone.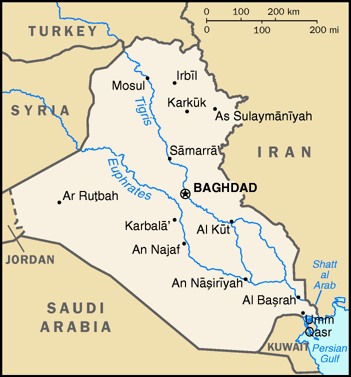 Bombings hit across Baghdad, targeting popular restaurants in Shi'ite districts of the capital as Ramadan fasts were drawing to a close. Elsewhere, gunmen attacked police and the areas around mosques.
The enormous tolls reflect an increasingly active al-Qaeda in Iraq (AQI), which has been reaping the benefits of the loose weaponry from the Syrian civil war to stock up and continue to escalate.
And while most of the violence in July took place in and around Diyala, on the border of Syria, today's attacks hit nationwide, reflecting how quickly the militants are able to spread around, even in the tight security environment in Iraq, and how easily they continue to bypass that security to conduct bloody attacks.