The rumored Pakistani invasion of North Waziristan has sparked a quick reaction today, as unnamed militants attacked Minhas Air Base just outside of the capital city of Islamabad Wednesday evening, sparking a gunbattle that continued into Thursday morning.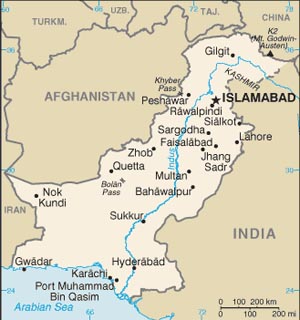 The militants were primarily armed with assault rifles and hand grenades, and several attackers with suicide vests were also reportedly present. The overall death toll is still unclear, but at least eight deaths have been reported.
The attackers were apparently focusing on the fighter jets housed at the facility, which would likely be used against North Waziristan. Large fires were reported in the area around the hangers, but there is no confirmation of whether the planes were damaged or not.
Minhas is also being reported as a base believed to house part of Pakistan's nuclear weapons arsenal, though Pakistan denies that this is the case. There is no indication that this had anything to do with the attack however, which seems to have been about trying to eliminate the warplanes as a threat to the tribal areas.