Egyptian President Mohamed Mursi's long-anticipated battle with the nation's military junta took a dramatic turn today, when he issued a flurry of statements ousting almost the entire leadership of the military, including junta head and self-appointed Defense Minister Hussein Tantawi.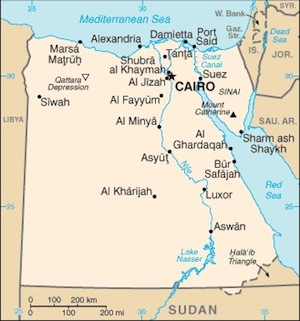 In addition to Field Marshall Tantawi, Mursi also "retired" the nation's Army Chief of Staff and commanders of the Navy and Air Force. He appointed Mahmoud Mekki, a former top judge, as his Vice President.
The moves come as an enormous surprise but were met with considerable joy by Mursi's supporters, who rallied in Tahrir Square to cheer the ouster of the junta's leadership. The addition of the Mekki appointment is seen likely to placate the judiciary, which has struck down past attempts by the president to assert himself.
Legal experts questioned the basis on which Mursi was able to cancel the junta's "addendum" declaring itself the sole legislative body in the country, and argued that since the junta made its power legally untouchable it could not possibly have been legitimately revoked.
In the interim, Mursi granted himself most of the junta's powers, including of appointing a constitutional assembly to draft a new permanent constitution, and while the court has already ruled repeatedly that the existing parliament cannot return to power Mursi is almost certain to push for a new parliamentary vote to get the ball rolling on this as well.