The ever-growing Turkish bellicosity toward Syria has apparently gotten some serious attention from its neighbors today, as reports have Iran issuing "very strong warnings" to Turkey cautioning them not to invade Syria.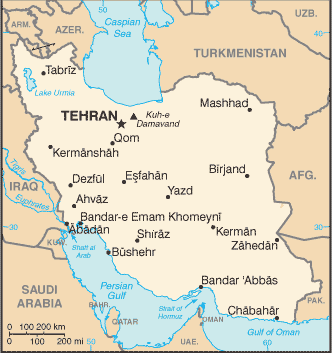 "Any attack on Syrian territory will meet with a harsh response, and the Iranian-Syrian mutual defence agreement will be activated," the statement reportedly said. Turkey's president and foreign minister have both issued statements recently suggesting an attack could be forthcoming.
And indeed, as Turkey continues to rail on about Syria's ceding of Syrian Kurdistan to the PKK, one unnamed Arab diplomat reported that a deal is already in place between Turkey and the United States to use the PKK as a "pretext" for an invasion of northern Syria.
Turkey and Iran had been on relatively good terms in recent year, but then Turkey and Syria had a long-standing alliance which is entirely in ruins now as well. Turkey's interest in imposing a Sunni Arab nationalist regime in Syria dovetails nicely with its hope to keep the nation's Kurds tightly controlled, but an invasion to that end risks blowing up not only Kurdistan, but the entire Middle East.