Egypt's military junta has announced that it has begun releasing its civilian detainees today, following through on a decree issued by President Mohamed Mursi late last week. The order included a pardon for 572 detainees held after military tribunals.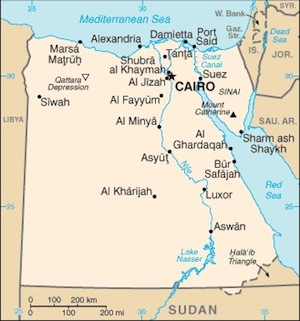 Mursi has been in an ongoing power struggle with the military junta, which declared itself the sole legislative power in the country shortly before the election. The 572 pardons only amount to about a quarter of those still held by the military.
Mass pardons are a tradition for the start of Ramadan, and this probably enabled Mursi to make such a move as well as the junta to comply with it without it being presented as two big of a challenge to the junta's continued claims of being able to detain people and charge them under military law.
Regional Human Rights Watch leaders issued a statement welcoming the news of the releases, but urging Mursi to order the release of all remaining civilian detainees in military custody.