Up to 22 NATO trucks carrying supplies to foreign troops in Afghanistan were destroyed on Wednesday by a bomb planted by Taliban insurgents, according to a Taliban statement and police reports.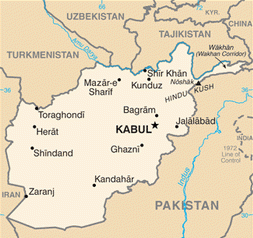 "Eighteen fuel trucks and four supply vehicles were parked in Aibak, the capital of Samangan province, when a bomb ripped through them," Reuters reports local police as saying. Only one person was wounded in the attack.
"At 2 a.m. the mujahideen attacked the invader NATO trucks," the Taliban said in a statement. The supply trucks were coming to Afghanistan through Uzbekistan, Afghanistan's northern neighbor which the Obama administration has cozied up to in recent years.
Pakistan only recently reopened its borders to allow the passage of NATO supplies into Afghanistan, and the northern route for the US is still six times more expensive. The loss of such a massive amount of supplies is a major blow to Washington's failed war.